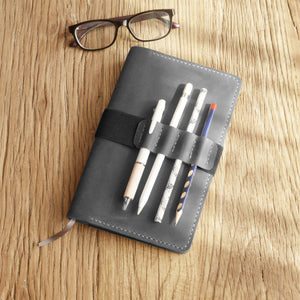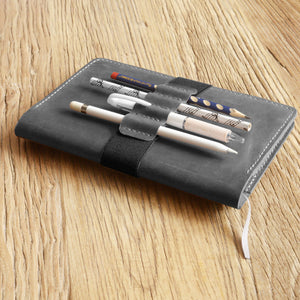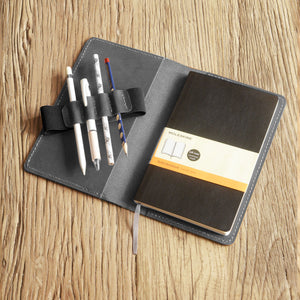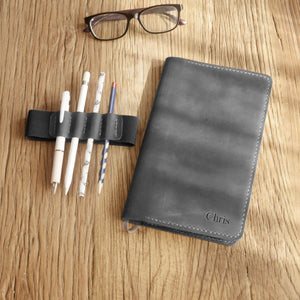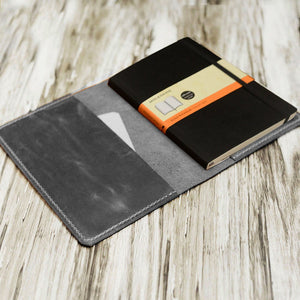 Personalized Leather Moleskine Cover for Large Size (5 x 8.25) - Gray - 305M+4B
---
Our handmade Personalized Leather Moleskine Cover for Large Size - Gray is made from top oiled leather and hand-stitched up by wax thread. It will be aged beautifully over time. It is sturdy, practical and stylish.
Design and Specification
Simple but practical design. A simple notebook cover with a detachable pencil holder.
The detachable elastic pencil holder can fit 4 pencils. The pencil holder can also act as a closure for this notebook cover.
Fit for


moleskine classic notebook - Large size 5 x 8.25
moleskine volant journal 5 x 8.25
moleskine cahier journal 5 x 8.25

The pen and the notebook are not included.