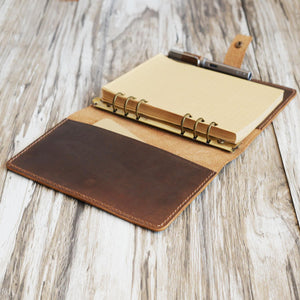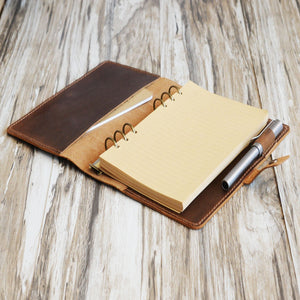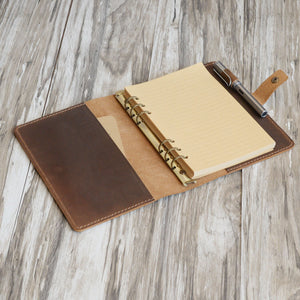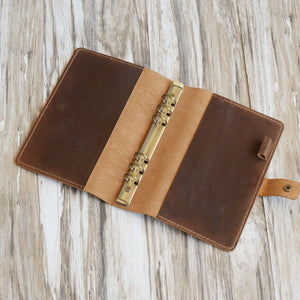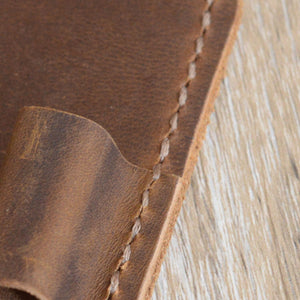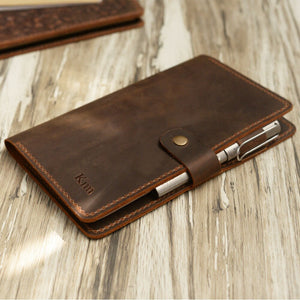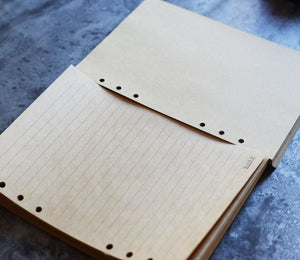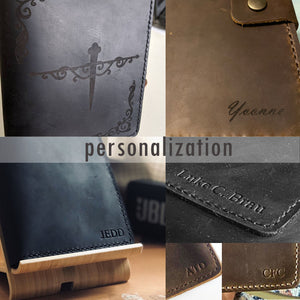 Personalized Leather Binder - Leather Folder - Distressed Brown - 707
---
Product
Personalized Leather Binder - Leather Folder - Distressed Brown
Specification

Materials: Top genuine top grade oiled leather
Color: Black
Including one big pocket at both right and the left part as well as a pen loop at the right side.
It comes with insert paper ( 160 pages )
A5 - Cover size: 6.8x9 inches, Inner 6 Hole Refills size: 5.7x8.25 inches / 14.3x21 cm (A5 paper)
A6 - Cover size: 5.25x7.25 inch;  Inner 6 Hole Refills size: 4.2 X 6.7 inches / 10.5x17 cm (A6 paper)
Production Method: Handmade
Product Model: 707
*The Color and Texture of the leathers are all slightly different because these are all natural genuine leathers without any artificial colors.
Refill Papers
It's suitable for standard A5 / A6 6-Holes papers. You can also buy more here.
Description
Our Handmade Personalized Leather Binder - Leather Folder - Distressed Brown is high quality genuine leather journal cover with insert papers, and can be refilled. There is one big pocket at both right and left part as well as a pen loop at the right side. It's made from Italy genuine top grade oiled leather, and will be aged beautifully over time.
It can be used as a Planner Binder, Travel Notebook Portfolio etc.
Wonderful Product
The binder is nice to touch because of its quality. It's not soft and flimsy...it is tough; it should last basically forever.
I think they should stamp their contact information inside it somewhere...I am happy to refer their business. It is very nice to get a good product.
Erick