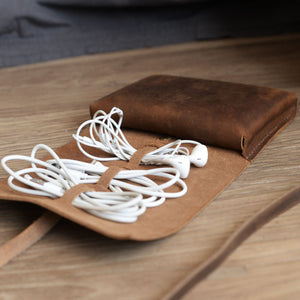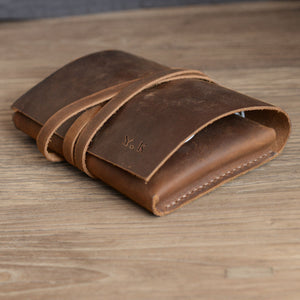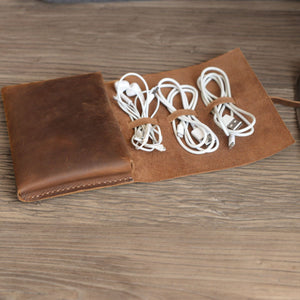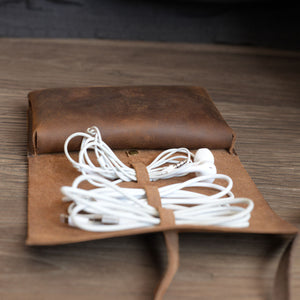 Office
Handmade Personalized Leather Cable Organizer Card Organizer, Card Wrap - 207 - Distressed Brown
---
Product
Handmade Personalized Leather cable organizer, Card Organizer, Card Wrap - 207 - Distressed Brown
Specification
Materials: Leather

Color: Brown

Holds up to 3 Cables & 2 Chargers

It can provide space for your small things like your mouse, cellphone (up to 5.8" screen, e.g. iPhone 7 Plus / XS Max), cellphone chargers, cables, SSD, HDD Enclosure, power bank, etc. You can even use it as a cosmetic bag.

Size when folded:17×12×3cm / 6.7*4.7*1.2 inch.
*The Color and Texture of the leathers are all slightly different because these are all natural geniuine leathers without any artificial colors.
Description
Made by hand. No sewing machines or lasers; just hand tools, needles, and thread.
The Best Way to Sew Leather Is Actually By Hand! All our goods are sewn by hand using the "saddle" stitch method. This manual technique offers a stronger suture than the traditional lock stitch created by sewing machines. Although it is slower to make one product, we want our leather products to last a lifetime.
Very nice!
Nice craftsmanship and leather. Arrived quickly.