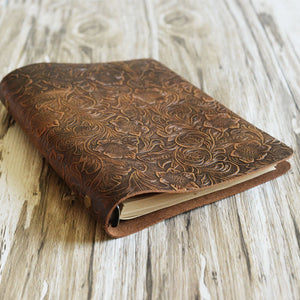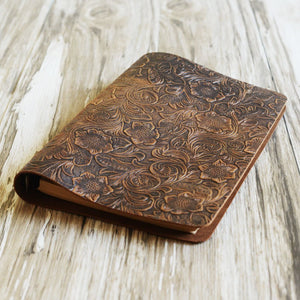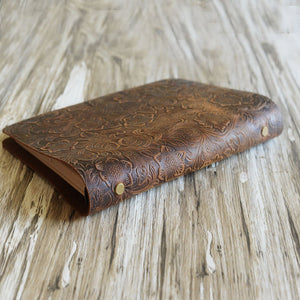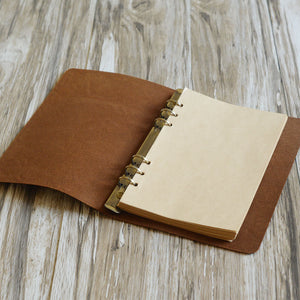 Leather Binder
Distressed Tooled Leather 6 Ring Binder Refillable Notebook Cover - 702
---
Product
Distressed Tooled Leather 6 Ring Binder Refillable Notebook Cover
Specification
Materials:

Top grain cow leather with metal ring binder

Color: Distressed Tooled Brown
A5 - Cover size: 6.8x9 inches, Inner 6 Hole Refills size: 5.7x8.25 inches / 14.3x21 cm (A5 paper)
A6 - Cover size: 5.25x7.25 inch;  Inner 6 Hole Refills size: 4.2 X 6.7 inches / 10.5x17 cm (A6 paper)
It comes with insert paper ( 160 page )
Production Method: Handmade
Product Model: 702
*The Color and Texture of the leathers are all slightly different because these are all natural geniuine leathers without any artificial colors.
Refill Papers
It's suitable for standard A5 / A6 6-Holes papers. You can also buy more here.
Description
Our Handmade Distressed Tooled Leather 6 Ring Binder Refillable Notebook Cover is high quality genuine leather journal cover with insert papers, and can be refilled. It's made from genuine top grade oiled leather, and will be aged beautifully over time.
This 6 ring binder is a simplified Leather Notebook Cover that is refillable, and it's fit to both A5 and A6 size. Tooled leather is not feasible to do customization.